Kingsguard
Kingsguard (1.05) Koshiro Chapter 09
---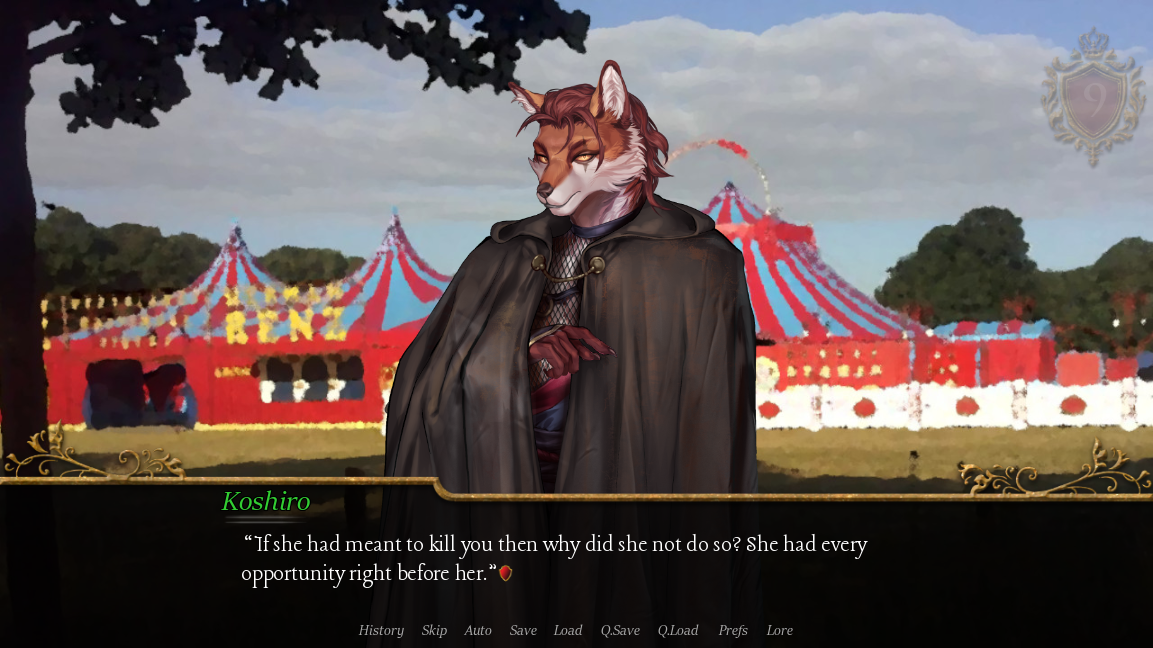 Koshiro fans rejoice the wait is over!
This new build comes with several new outfits for Koshiro, an updated sprite for Declan, as well as series of new CGs featuring Koshiro! Only one of Koshiro's outfits makes an appearance in this chapter, the others will show up next chapter, but you will be able to view them in Rose's Cathedral so please take a look!
Remember that not all save files will work between builds especially during later chapters so you may have to restart from the beginning if you come up with errors.
Files
Kingsguard 1.05 Android Build
546 MB
Jul 24, 2022
Kingsguard 1.05 MAC OSX Build
524 MB
Jul 24, 2022
Kingsguard 1.05 Win/Linux Build
559 MB
Jul 24, 2022